Are Your Prepared For The Next
Wildfire
Flood
Pandemic
Evacuation
Record Heatwave
Utilities Outage
Record Snowfall
In 2021 we watched a wildfire obliviate Lytton and another start inside Castlegar city limits. We witnessed huge floods in the Fraser Valley and across British Columbia. Parts of the Coquihalla Highway crumbled, and we set new heat wave records. This all occurred during a global pandemic as we breathed wildfire smoke from across the province and southwestern USA. It's not if another disaster will occur -it's when.
When disaster strikes there is not always time to pack up necessities and contact family members at home, school and work to discuss a meeting place. The time to prepare is before the disaster, and this can be as simple as having an emergency Grab n Go kit and a written home emergency plan. Here are some resources to help you prepare.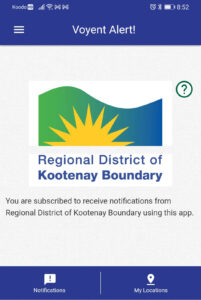 Know When Emergencies Occur
All residents should be visit and bookmark the Regional District of Kootenay Boundary Emergency Operations web portal. The portal will inform you of current emergencies and alerts.  
Download the RDKB Evacuation notification system for your mobile device. The RDKB uses Voyent Alert!, a multi-purpose communications and emergency notification app.  The app is free, and available on Google Play and in the Apple Store.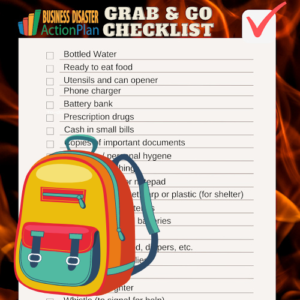 Making a "Grab n Go Kit" should be a top priority. Wildfires and floods are unpredictable and move fast.  Any bag or backpack can be filled with items to help you survive the first 72 hours if you have to evacuate NOW! 
Print copies of our Grab n Go Checklist, add these items to your bag or backpack, then check them off. Keep the list in your backpack as an inventory. You may not wish to keep some items such as prescription drugs or seasonal clothing in the go bag, but a quick check of the inventory will remind you exactly what else you may need to grab.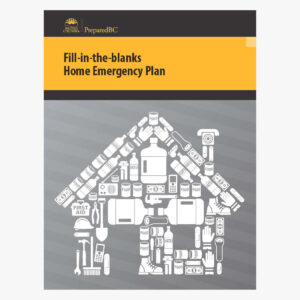 Create a home emergency plan to ensure everyone in your household knows where to go and what to do in the event of an emergency. List your emergency meeting places and contact information for family members, employers, schools, healthcare providers, insurers, utilities, and other emergency contacts.  
Prepared BC makes it easy with their Fill-in-the-blanks Home Emergency Plan.  Make copies of your completed plan for each person's Grab n Go kit, and keep a backup copy at work, in your vehicle, or digitally accessible.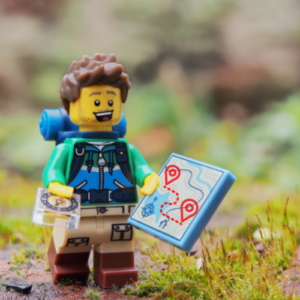 Turn to trusted local resources for information and evacuation alerts.  Conditions can change quickly, so check multiple resources to ensure you have the most current information. If travel is involved for non-localized events be sure to check road conditions at DriveBC.ca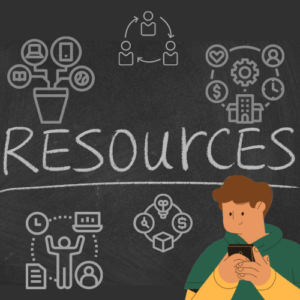 In addition to local resources, there are many online resources you may want to be aware of for disaster forecasts and current conditions throughout the province.  These resources can help you plan travel routes and predict how and when non-localized disasters may impact you. 
EmergencyInfoBC for emergency alerts and evacuation orders
Interactive Wildfire Map for information on wildfires in BC
Flood Warning & Advisory Map for information on flooding in BC
FireSmoke Canada Map for smoke and fire forecast information
DriveBC.ca  for travel information and road conditions.
Outage Map for current and planned FortisBC outages and duration.